Lauren Conrad Crafts With CHLA Teens for Mother's Day
Lauren Conrad, a fashion designer, TV personality and blogger, has a deep love for all things arts and crafts. Recently, she decided to share that love with a few of our teen patients in the Teen Lounge at Children's Hospital Los Angeles.
With the entire craft store and a Cricut machine in tow, Lauren was ready to help our patients create chic wall art for a holiday that is right around the corner—Mother's Day!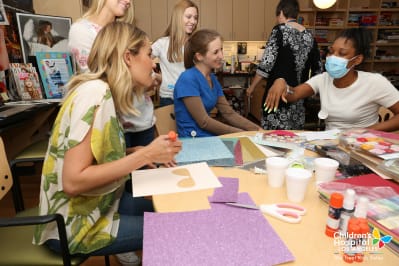 Lauren brought a few examples to show what their wall art could potentially look like, but our teens had their creative juices flowing and thought of a variety of different designs for their wall art. We especially loved this quote that patient, Grant, chose for his tennis-loving mom! (see photos below)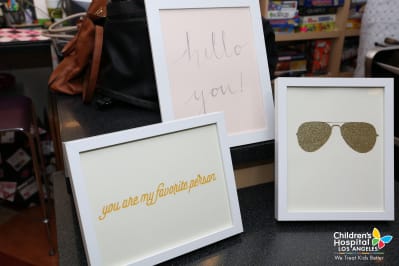 If you would like to re-create this wall art for Mother's Day or any other occasion, here are the things you will need:
Materials:
Card stock
Frames
Pens
Glue
Cricut Machine (if available)
1. Pick out a piece of card stock in your choice of color. If you are using the Cricut, you may choose two contrasting colors to have your design really pop!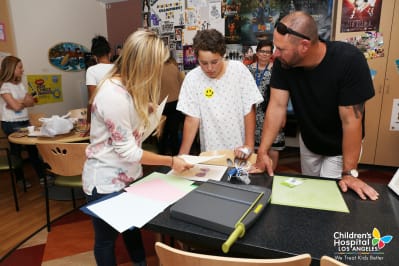 2. Choose a design or quote.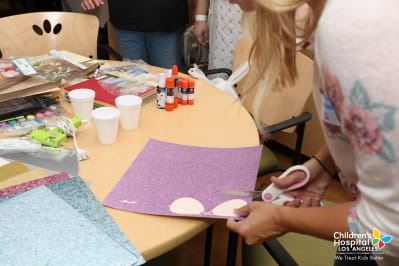 3. Depending on whether you are using a Cricut or writing materials, this step may vary. If you are using a Cricut, format your design on the computer to fit your frame. If you are using writing materials, go ahead and mark the size of your frame on the card stock and begin to draw your design within the marks.
4. After you are done with your design, you may pop it into the frame or you can glue your Cricut design on top of another cardstock.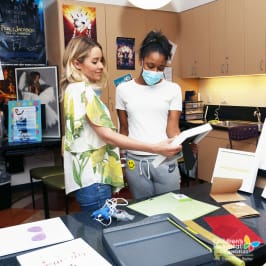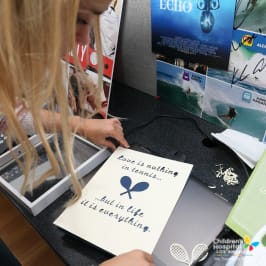 5. And you're done!
We hope you have as much fun designing your chic wall art as our patients did with Lauren! Feel free to share your creations with us on Facebook or tag us on Instagram and Twitter using @childrensla!