LA Kings Brings Their Most Prized Possession, The Stanley Cup
After a victorious win by the Los Angeles Kings, the Stanley Cup has resided in the hands of players and fans alike for the last few months. However, as hockey season nears, the Stanley Cup will be up for grabs again. As a last celebratory sendoff, the Los Angeles Kings and their mascot, Bailey, shared the iconic trophy with Children's Hospital Los Angeles. Patients, families and staff got their "moment with the cup" and had a personal look at the history engraved on the five-band trophy.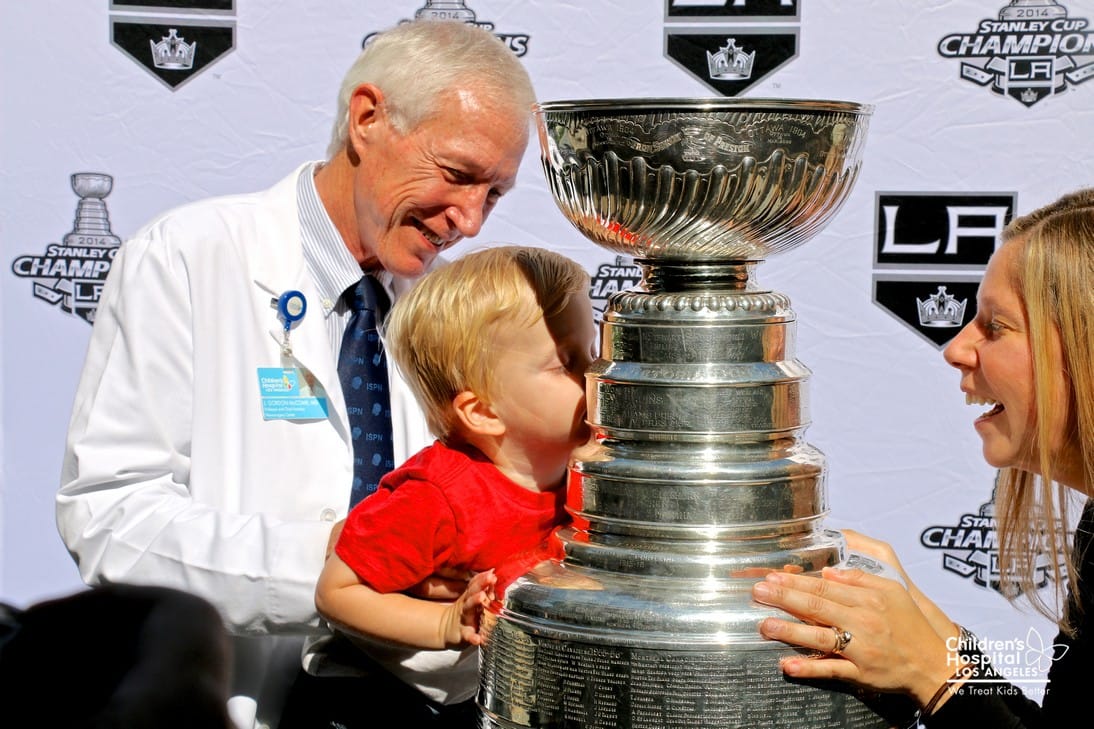 The silver cup was first presented in the Ralph M. Parsons Foundation Dining Terrace by the Board of Trustees and J. Gordon McComb, MD, chief emeritus of Neurosurgery and Mark Krieger, MD, division chief of Neurosurgery. Charlie Pope, a special patient of CHLA, also helped announce the trophy's arrival.
After a few quick moments in the terrace, the cup was quickly (but safely) moved up to the Fourth Floor Family Lounge. Many patients, families, doctors and nurses gathered outside the doors to wait for their time with the cup and Bailey the lion, who was silly as usual.
Thank you to The Los Angeles Kings and AEG for giving our kids a special moment with the Stanley Cup! The Los Angeles Kings has been a long-time sponsor of Children's Hospital Los Angeles and our Blood Donor Center. Their collaborative efforts have created a major platelet donation initiative called Platelets for Playoffs, which have helped hundreds of children with bone marrow disease, leukemia, sickle cell disease and many others needing blood transfusions. Click below to see more pictures! 
Follow Children's Hospital Los Angeles's board LA Kings & Stanley Cup Visit 2014 on Pinterest.