'Frozen' Stars Visit Patients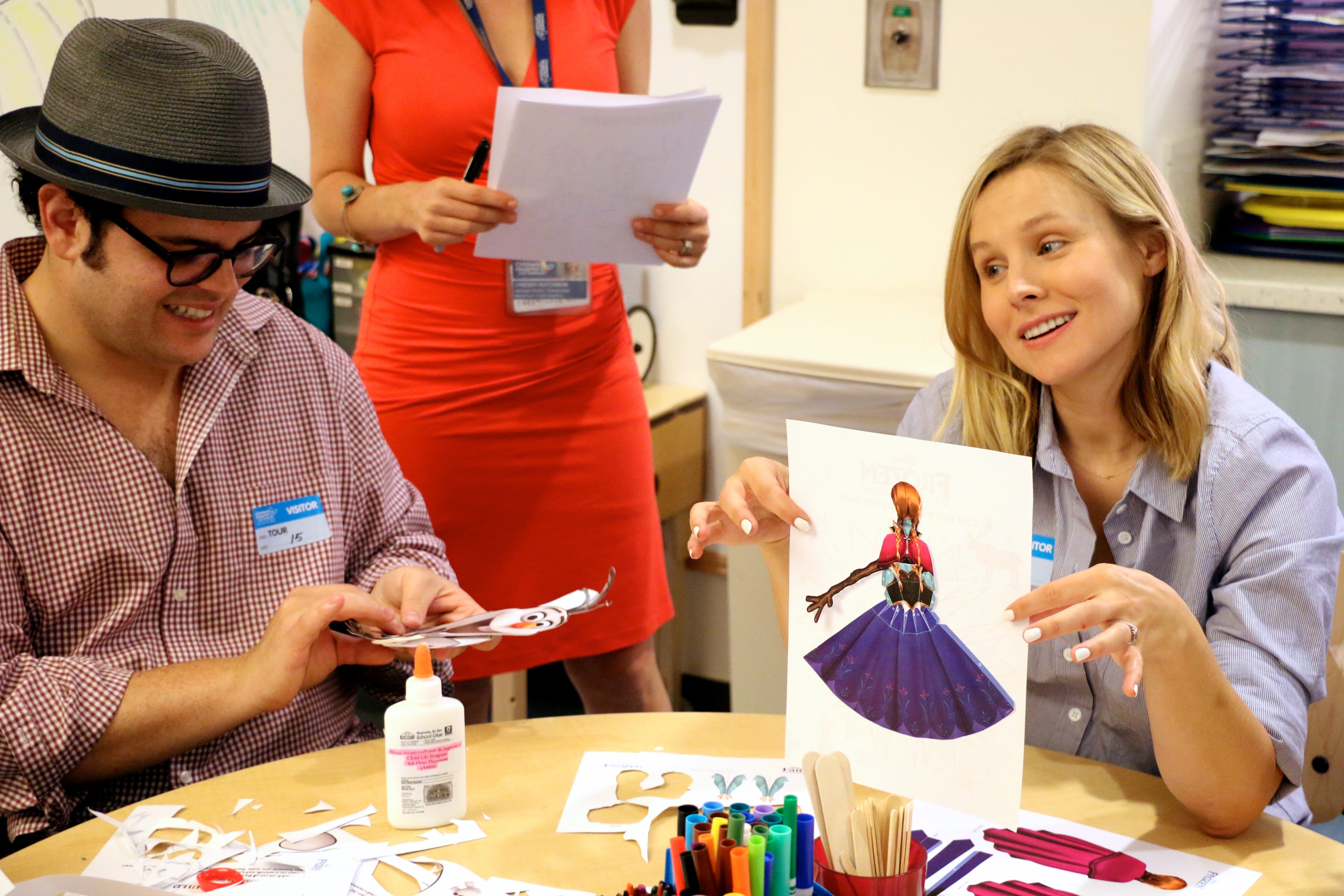 Last week, Frozen stars, Kristen Bell and Josh Gad, stopped by for a special visit and lent their voices to give CHLA patients a cool treat.
At first, a few patients were unsure that Bell and Gad were their beloved Anna and Olaf, but smiles instantly appeared as soon as Gad transformed into the boisterous snowman and gave his signature line: "Hi, I'm Olaf and I like warm hugs." Together, they made the movie's popular song, "Do You Want to Build a Snowman," into reality as they completed Olaf cut-outs with patients in the Children's Center for Cancer and Blood Diseases playroom first, and later with patients undergoing treatment in the Medical/Surgical Unit andthe Division of Rehabilitative Medicine in the hospital's Teen Lounge. They also colored special Frozen coloring pages while watching the movie and singing along to the contagious songs.
Bell and Gad made great connections with the kids through their comedic timing and humorous personalities. Many of the patients who recognized Bell and Gad lit up and eagerly showed them their Olaf creations.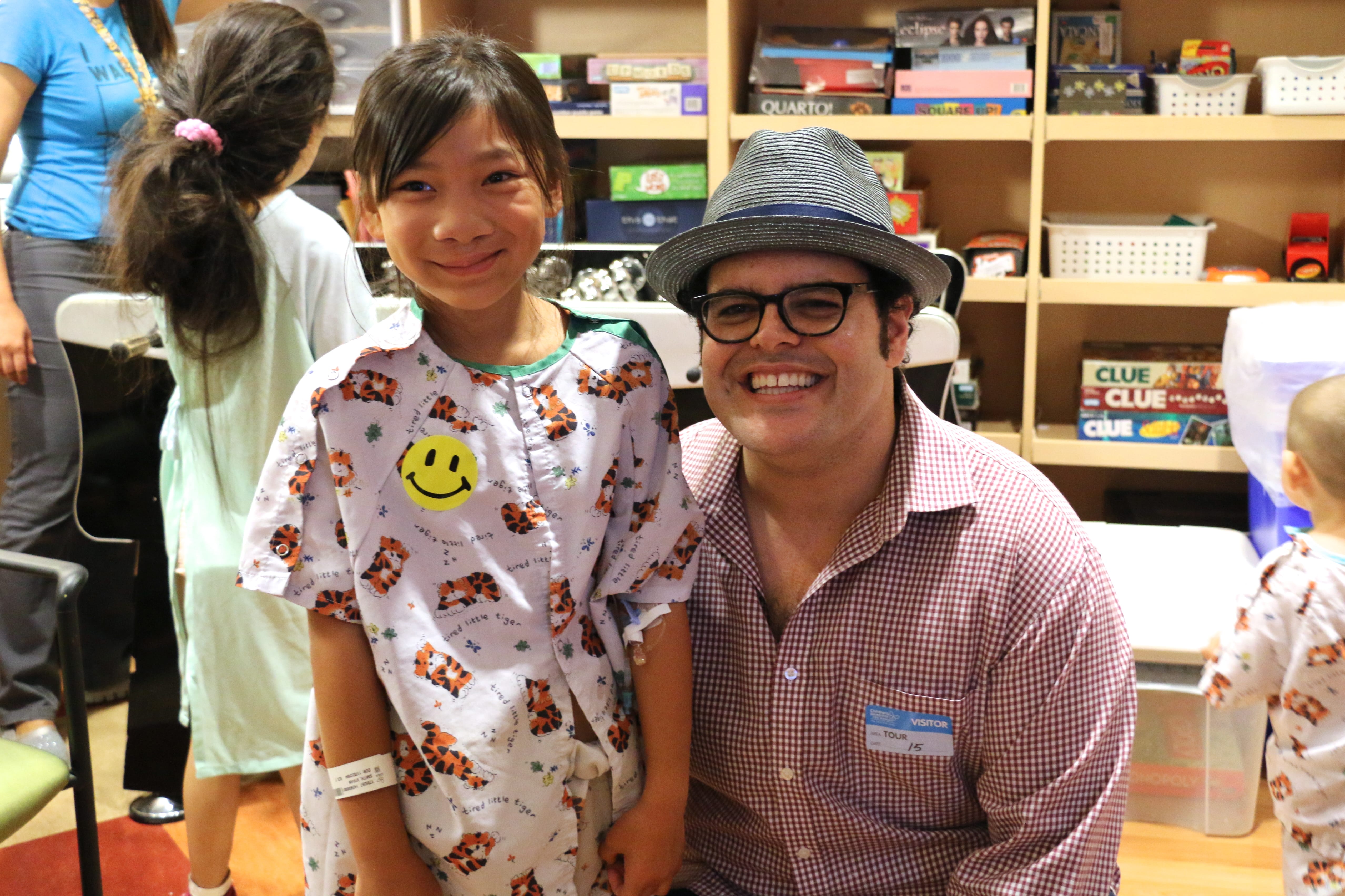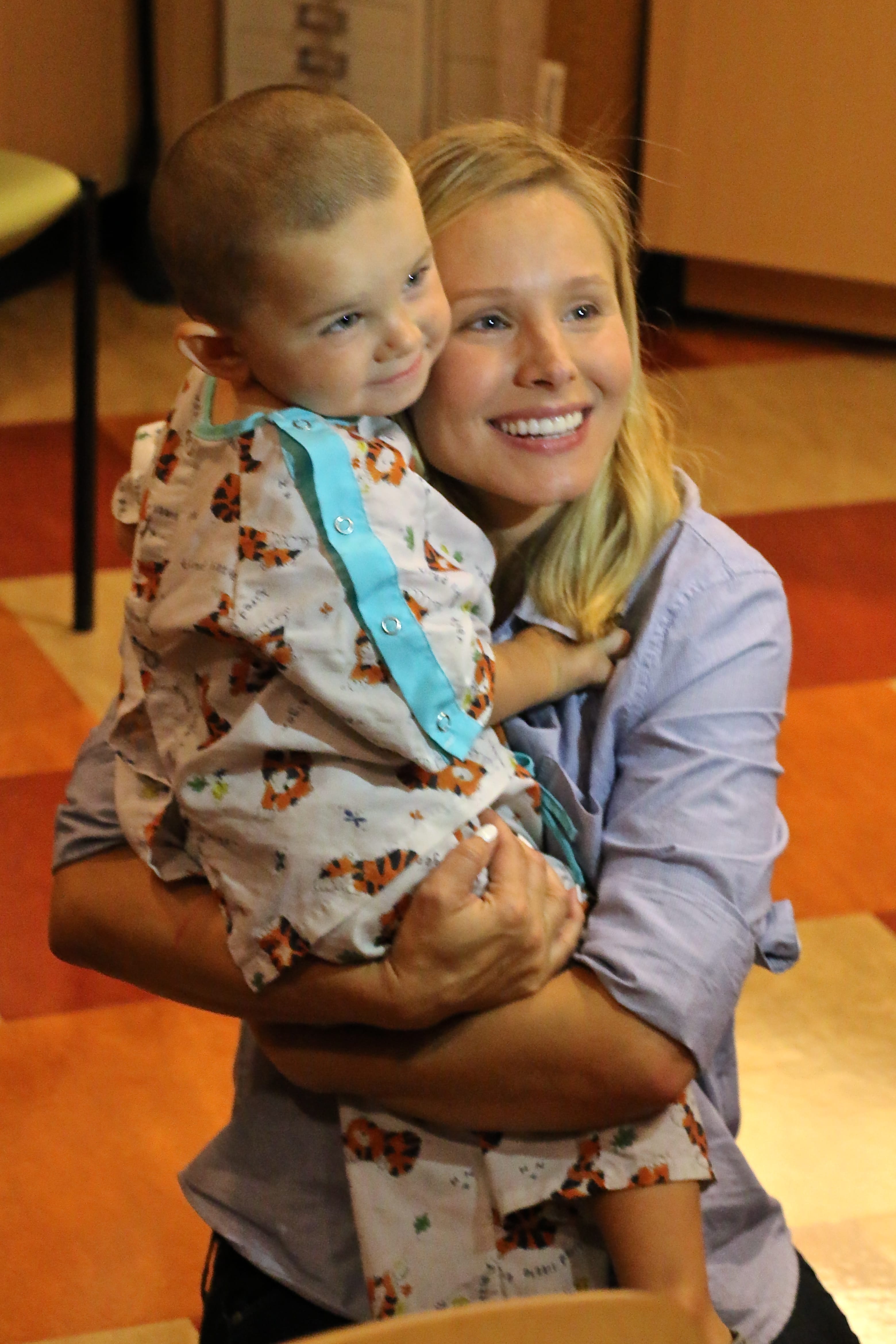 The two also made bedside visits to those who were unable to attend the event in the playrooms. One patient's little sister got to virtually meet the pair when Anna and Olaf popped in while they were on a Skype call. The four sang a few songs together and a signed Frozen sticker book, which was given to the 18-year-old patient to share with her younger sister.
The "warm-hugged" day proved that Frozen-mania is still buzzing and we thank Kristen Bell and Josh Gad for bringing the excitement to our young patients.