Comedic TV Host Brings Laughter to Patients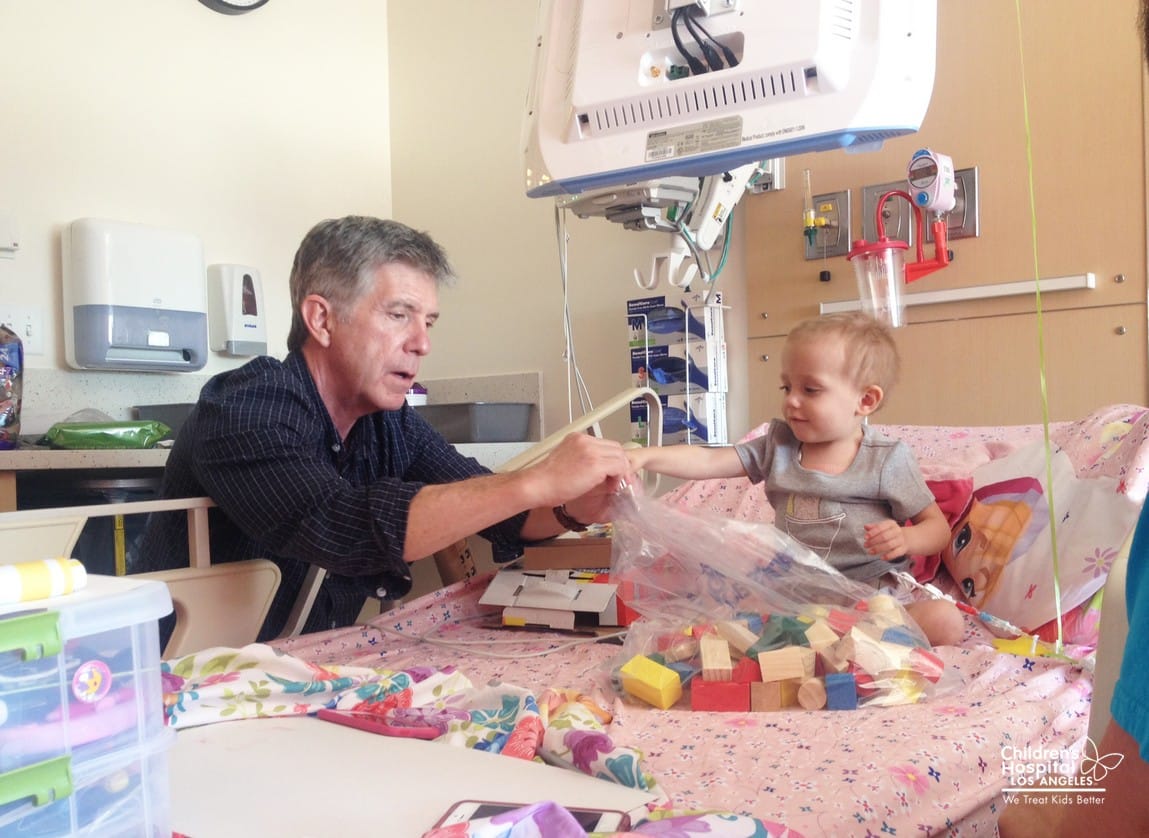 On September 30, the Teen Lounge was filled with laughing kids and parents as they got to take in a special screening of the 25th season premiere of America's Funniest Home Videos (AFV) alongside the comedic host, Tom Bergeron.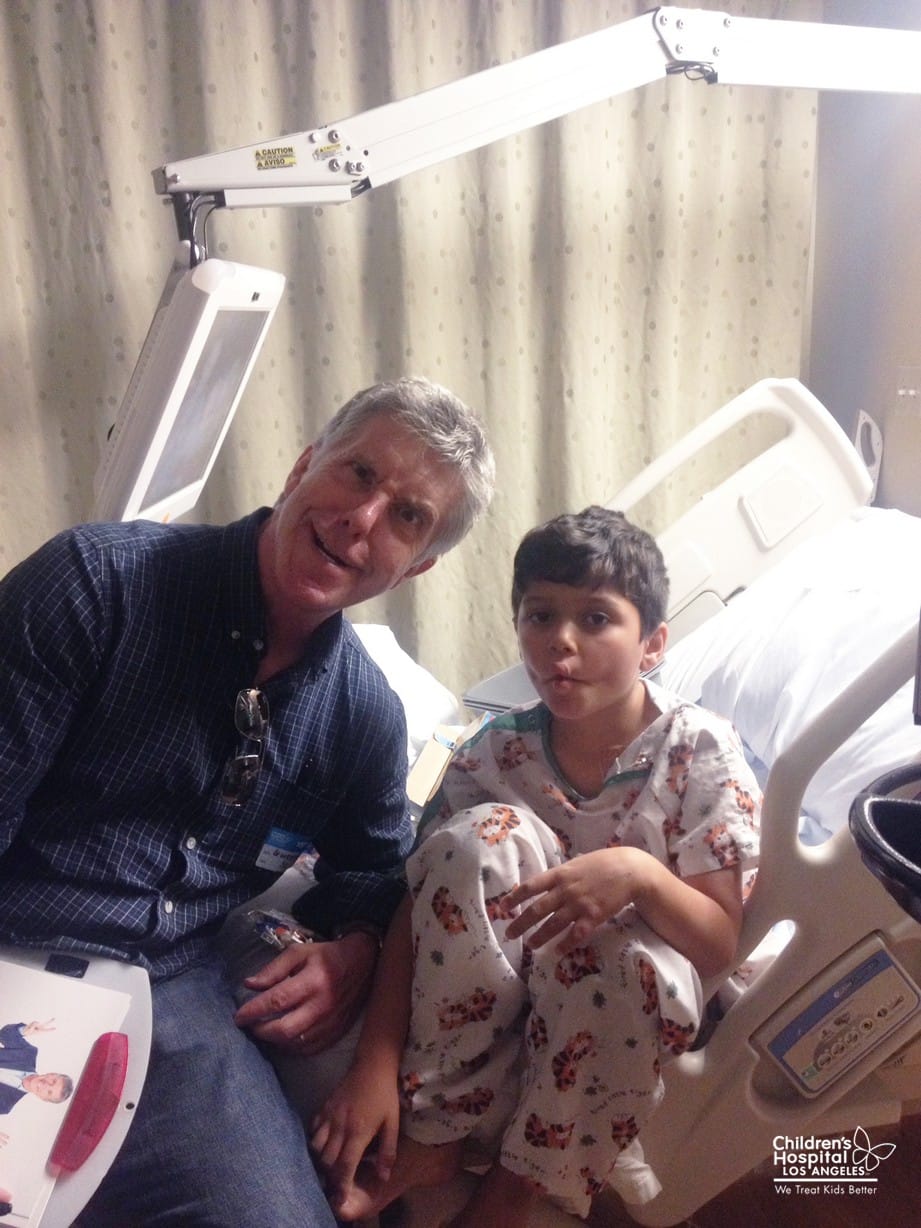 Tom was an instant hit with all the patients he encountered in the Teen Lounge. He often poked fun of himself to provoke a laugh or smile. "It was a great experience to witness a room full of smiles and laughter, that AFV was able to create while these patient undertake different challenges during their hospitalization," said Alina San, child life specialist at Children's Hospital Los Angeles. "Seeing patient and families being able to forget about their illness and various hospital related anxieties was priceless."
For those that were unable to make it to the screening, a special showing of AFV's "Animal Extravaganza" was shown on the GetWellNetwork, a hospital-wide system that allows patients and families to have access to movies, television shows, games and much more. Some patients in the Children's Center for Cancer and Blood Diseases also got the chance to meet Tom and pose for silly photos.
Thanks Tom for bringing all the laughter! If you want to catch some laughs with Tom and AFV, Season 25 premieres on Sunday, Oct. 12th, 7/6c on ABC!