A New Documentary on the Lives of Young People Born with HIV
A blog post by Maria Sipin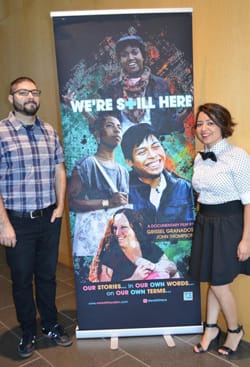 We're Still Here shares the untold stories of the first generation of children who were born with HIV in the 80's and 90's. Grissel Granados, the director, is also at the center of the film as she connects with other young people who were born with HIV and invites them to share their stories on camera.
"This is a prompt time to make this documentary because now that we are three decades into the epidemic, the people who were born with HIV are now old enough to tell our own stories," says Grissel. "We can describe for ourselves what our experiences were like then, and how we fit in to the narrative of the HIV epidemic now."
Mary, Nestor, Allison, and Kia, featured in We're Still Here, described what it felt like as children living with HIV and how and when they found out about their HIV status. Having experienced the loss of their mothers to HIV, they wondered how long they would live and questioned if this life was worth living. They shared the struggle of understanding the implications of their disease during a time when it still was not fully understood by the medical community, and some were misled by loved ones and adults who were withholding information about their diagnosis from them. We're Still Here reveals the loneliness and isolation these youth experienced throughout their childhood, teens and early adulthood because of the stigma of having HIV.
Ultimately, they triumphed over the stigma, shame and fear they felt early on and began to embrace the life they are now creating for themselves, are raising their own families, engaging in professional activism and redefining what it means to live with HIV.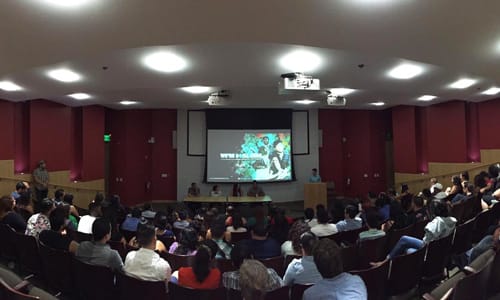 John Thompson, the film's co-creator, has worked closely with Grissel and the other young people featured in this documentary to deliver an often-overlooked area of HIV history.
"This is an important film for people to see - especially those who remember the early years of the epidemic," says John. "There's a lot of talk about 'long-term survivors' - but we rarely think of people in their 20's and 30's as long-term survivors. But they have been in it since the beginning, just like everyone else. We just don't think about that."
Visit werestillherefilm.com to watch the trailer and find events and screenings in your city.