Biomedical Informatics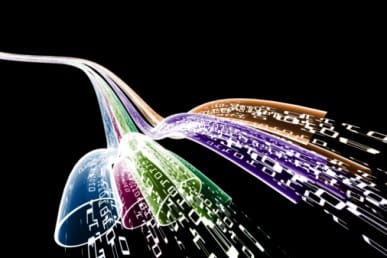 Biomedical Informatics is dedicated to advancing research development at Children's Hospital Los Angeles toward clinical discovery through computer science and information technology.

By engaging directly with the diverse and interdisciplinary research community, Biomedical Informatics supports the pediatric research mission in these key areas:
Research Information Technology Infrastructure - Establishing novel information technology infrastructures and operating mission-critical research systems to provide the foundation for data-driven research at Children's Hospital Los Angeles. This foundation serves pre-clinical and clinical translational research, encompassing individual investigators, laboratories, research cores and department levels.
Effectively Integrating Systems - Research and clinical systems enables our basic research and physician communities to analyze and mine the rich data collections at Children's Hospital Los Angeles. We provide the science and technology to drive the knowledge and discovery processes for our research community.
Computer Science - New approaches require novel methodologies and tools to drive the next-generation of discovery. We design, create and integrate these into informatics solutions through peer partnerships with our clinical investigators, leading to novel techniques and systems solutions for clinical practice.
Overview
Biomedical informatics is a subspecialty field in computer science, addressing the science of computing systems, analytical methodologies and information technologies in medicine, biology and biotechnology.
Biomedical informatics can be further subdivided into the fields of:
Bioinformatics
Translational bioinformatics
Clinical informatics
Imaging informatics
Bioinformatics is the computer science and engineering approach to molecular biology, including the research and application of a system for genome and protein identification, assembly, alignment and expression. It is commonly used in pre-clinical development, such as in drug discovery and design.
Pre-clinical discovery must be validated (translated from in vitro to in vivo application) in the clinical setting. This process is performed using phased clinical trials. The standard phases are:
Phase 0 - Microdosing
Phase I - Safety
Phase IIa - Dosing
Phase IIb - Efficacy in a limited number of patients
Phase III - Efficacy in a large number of patients
Phase IV - Surveillance
Translational Bioinformatics
Translational bioinformatics is the intersection between bioinformatics and clinical informatics, where systems and methodologies are applied to support clinical trials.
Clinical Informatics
Clinical informatics is an information technology approach used to retrieve, store, manage, analyze and mine data obtained from clinical observations, such as those commonly recorded in the individual patient's medical record.

Clinical informatics research is a diverse area, but primarily focused on:
The availability and secure access of an individual patient's medical information used for treatment.
Methodologies and systems used to retrieve relevant medical data about groups of patients to be used in preventive medicine and in designing clinical trials.
Imaging Informatics
Imaging has developed its own area in informatics, because of the complexity and unique challenges associated with image data. Imaging informatics encompasses bioinformatics, translational bioinformatics and clinical informatics for the use of imaging in medicine and research.