Beyond the Red Cell: Innovative Treatments for Sickle Cell Disease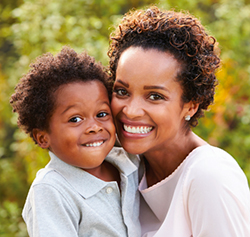 Friday, Sept. 21, 2018
Location
Children's Hospital Los Angeles
The Saban Research Building Auditorium
4661 Sunset Blvd., Los Angeles, CA 90027
Parking is located below the main hospital building at 4650 Sunset Blvd., Los Angeles, CA 90027.
Conference Objectives
This conference is intended for pediatric and adult nurses and nursing students who care for or are interested in the management of patients with sickle cell disease.
Differentiate between the acute and chronic complications of SCD.
Describe the different SCD genotypes.
Understand the psychosocial implications of living with SCD.
Be comfortable with the desired work-up that should be done prior to consult.
Understand surgical indications and potential for intervention from an Orthopaedic standpoint. 
Have a working knowledge of when and how Orthopaedics can and cannot help.
Understand the possible effects of the opioid crisis on people with sickle cell disease.
Describe the percentage of people with sickle cell disease addicted to opioids.
Describe cannabis use for people with sickle cell disease.
Describe factors that can positively and negatively impact coping for the parents with a newly diagnosed infant, teenager who is facing transition to adult care, and the adult patient with sickle cell disease.
Understand the role of social support and spirituality with adaptation to SCD.
Illustrate how nurses can help enhance patient and family coping.
Describe the efficacy and safety profile of Endari.
Identify other therapies available for sickle cell disease.
Discuss the importance of basic care for SCD including narcotic use and hydration.
Describe the incidence of cardiac dysfunction and sudden death in SCD population.
List diagnostic tests and treatments for the identification and management of cardiac dysfunction in SCD.
Explore the role of the nurse for identifying and supporting SCD patients at risk for cardiac disease.
Describe at least one novel approach to BMT for SCD patients
Understand risks associated with BMT in patients with SCD
Describe the innovative strategies with BMT and gene therapy for patients with SCD.
Cost
$50.00 Student With Lunch
$65.00 Health care professional With Lunch
Schedule
Friday, Sept. 21, 2018
7:00 – 8:00 a.m. 
General Registration and Visit with Exhibitors
Breakfast provided
8:00 – 8:05 a.m. 
Welcome and Announcements
Debbie Harris, MN, RN, CPNP, CPHON
Trish Peterson, MSN, RN, CPNP
8:05 – 8:55 a.m. 
The ABCs of SCD: Overview of Sickle Cell Disease
Trish Peterson, MSN, RN, CPNP
Nurse Practitioner III
Sickle Cell Program
Children's Hospital Los Angeles
8:55 – 9:55 a.m. 
The Role of the Orthopaedic Surgeon in Sickle Cell Disease
Amy K Williams, MD
Pediatric Orthopaedic Surgeon and Musculoskeletal Oncologist
Miller Children's and Women's Hospital Long Beach
Long Beach, CA
9:55 – 10:55 a.m. 
Opioids, Cannabis and Sickle Cell Disease; Now
Yvonne M Carroll, RN, JD
Director of Patient Services, Department of Hematology
St Jude Children's Research Hospital
President, International Association of Sickle Cell Nurses and Professional Associates (IASCNAPA)
10:55 – 11:25 a.m.
Break and Exhibits
11:25 a.m. – 12:25 p.m. 
Patient/Family Panel: Coping Strategies Across the Lifespan with SCD: Patient and Family Experiences
Moderators:
Debbie G Harris RN, MN, CPNP, CPHON,
CHLA Hematology Program
Children's Hospital Los Angeles
and
Leigh Wacha Hunter, RN, MSN, CPNP,
Jonathan Jaques Children's Cancer Institute
Miller Children's and Women's Hospital Long Beach
12:25 – 1:45 p.m. 
Excellence in Service Awards
Luncheon and Exhibits
1:45 – 2:30 p.m. 
Endari for Sickle Cell Disease*
Yutaka Niihara MD, MPH,
Chairman and CEO of Emmaus Life Sciences, Inc.,
Clinical Professor of Medicine,
David Geffen School of Medicine at UCLA
*non CEU presentation
2:30 – 3:30 p.m. 
Cardiac Dysfunction and Sudden Death in SCD
Thomas D. Coates, MD,
Section Head for Hematology,
Children's Hospital Los Angeles
Professor of Pediatrics and Pathology,
Keck School of Medicine, USC
3:30 – 3:45 p.m. 
Break
3:45 – 4:45 p.m. 
BMT Advances in Sickle Cell Disease
Jerry C. Cheng, MD
Director, Pediatric and Young Adult BMT
Kaiser Permanente SoCal
4:45 – 5 p.m. 
Evaluation and Closing Conference
Planning Committee
Diane Batham
Erin Benekos
Susan Carson
Debbie Harris
Trish Peterson
Lisa Pullens
Leigh Wacha Hunter
* Please bring a canned food donation as part of the West Coast Sickle Cell Nurses Group community outreach program. These items will be distributed during the holiday season to families affected by sickle cell disease.
Registration
Mail in registrations to:
Nathan Smith
Children's Hospital Los Angeles
Division of Hematology, Oncology and Blood and Marrow Transplantation
4650 Sunset Blvd., #54
Los Angeles, CA 90027
Please make checks payable to: "Children's Hospital Los Angeles"
For questions, please contact: Debbie Harris or Trish Peterson at 323-361-5507 
CANCELLATION POLICY:
No refunds after Sept. 10, 2018, and no refunds for no-shows. PROVIDER APPROVED BY THE CALIFORNIA BOARD OF REGISTERED NURSING, PROVIDER NUMBER CEP 183, for 6.0 CONTINUING EDUCATION HOURS.
About Children's Hospital Los Angeles
Founded in 1901, Children's Hospital Los Angeles is the oldest freestanding pediatric hospital in California. Ranked fifth in the nation on U.S. News & World Report's Honor Roll of children's hospitals, it is the only hospital on the West Coast to make the list. The world-class medical staff at Children's Hospital work in multispecialty teams to provide patients with the very best in family-centered care. The hospital is also home to The Saban Research Institute, one of few freestanding research centers in the U.S. where the power of scientific inquiry and clinical care are combined, and devoted exclusively to children.