Ambassadors Committee
To Promote, Advocate and Inspire
Ambassador Committee Members embody the heart and soul of Children's Hospital Los Angeles and links the community to our mission. Members advance awareness and help prepare future generations by building the financial strength of Children's Hospital Los Angeles.
Roles
Possess a strong personal passion and commitment to furthering our mission and vision
Encourage and inspire others to their highest service
Become a community representative by bringing awareness to pediatric health issues
Introduce the Ambassadors program to your personal and professional contacts
Host and/or attend at least one Ambassadors Speakers Series or Special Event each year
Join the Ambassadors Committee email list and general Ambassadors mailing list
Support Children's Hospital Los Angeles with an annual commitment to give or raise funds at or above Ambassador Levels
Join the Ambassadors Facebook Group and promote messaging via social media outlets
Contact
If you would like to become an Ambassadors Committee member or have any questions, please contact Tracy Hughes at 323-361-1771 or trhughes@chla.usc.edu.
2017 Committee Members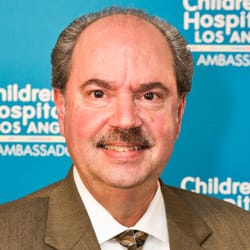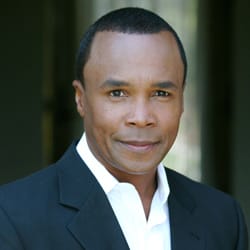 2017 Co-Chairs, Carlos Garrido and Sugar Ray Leonard
Members
Abraham Aguilar
Emily Aguilar
Danielle Allison
David Allison
Noelle Aloe
Giovanna Alvarado
Brooke Anderson
Patricia Anderson
Scott Anderson
Steve Bennett, Co-Chair - 2015, 2016 Ambassadors
Pam Bilgore
Lucy Broadbent
Alice Chakrian
Phyllis D'Ambra, Co-Chair - Care Ambassadors
His Eminence, Archbishop Hovnan Derderian
Luc Des Groseillers
Andrew Forchelli
Natalie Franks
Ginny Gallagher, Co-Chair - Heart Ambassadors
Carlos Garrido , Co-Chair - 2017 Ambassadors
Betty Garrido
Jennifer Gates
Deana Giles, Co-Chair - 2015, 2016 Ambassadors
Brad Goldberg
Julee Gould, Co-Chair - NeuroSurgery Ambassadors
Tamara Hatwan, Chair - 2014 Ambassadors
Mark Hatwan
Kathy Hauck, Co-Chair - Care Ambassadors
Christina Hoffman, Founding Co-Chair – Ambassadors
Paul Hoffman
Arpi Idolor, Co-Chair - Endocrinology Ambassadors
Erin Jenson
Heidi Johnson
Liz Jokanovic, Co-Chair - Endocrinology Ambassadors
Kerry Kennedy
John Kenney
Priyanka Khanna
Karan Khanna
Lee Kleinberg
Matt Krieger
Margaret Ku
Shareena Kumar, Founding Co-Chair - Emerging Leaders
Victor Le
Jennifer Lenardson
Ray Leonard, Co-Chair - 2017 Ambassadors
Tricia MacLaren
Margaret Magat
Joseph McCullough, Founding Co-Chair - Emerging Leaders
Heather McGrath
Sean McGrath
Jennifer Page, Founding Co-Chair - Ambassadors / Co-Chair - Heart Ambassadors
Buck Page
Robin Paule
Stella Petros
David Phung
Megan Pierson
Christopher Pierson
Jennifer Pope
Matt Pope
Meghan Roberts
Shelby Russell
Tina Russell
Sandy Sanchez
Lisa Schiller
Kim Shepherd
Rob Shepherd
Briana Shipley
Ani Simonian
Danielle Slutzky
Eric Slutzky
Alexa Smith
Vahe Soghomonian
Taguhi Sogomonyan
George Tonikian
Elizabeth Trang
Tammy Tsunoda
Kenneth Tsunoda
Carol Watkins
Lesley Wilson, Co-Chair - Endocrinology Ambassadors
Gaia Winter, Co-Chair - NeuroSurgery Ambassadors
Eric Wong
Natasha Zaharov, Founding Co-Chair - Emerging Leaders