Newborn and Infant Critical Care Unit (NICCU)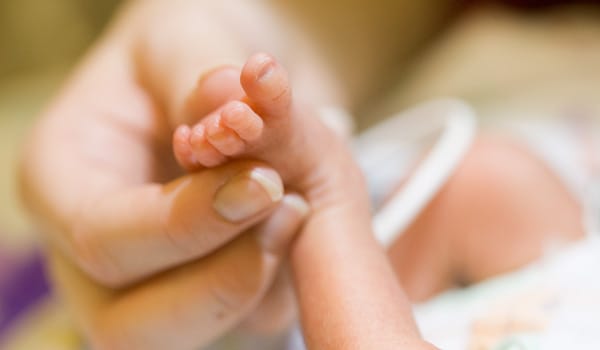 Urgent Care
24/7 in-house attending coverage
Phone: 323-361-2531
Section Heads
Children's Hospital Los Angeles
Phillipe Friedlich, MD, MSEpi, MBA
LAC+USC
Rangasamy Ramanathan, MD
Our Newborn and Infant Critical Care Unit (NICCU) is a state-of-the-art 58-bed intensive care unit designed to address the needs of critically ill infants.
Patients in our NICCU have direct access to wide range of pediatric medical and surgical subspecialists and ancillary services that allow treatment across the full range of neonatal diseases. Our average daily census has been more than 30 infants and we anticipate this number increasing with the additional beds available in the Marion and John E. Anderson Pavilion. The two neonatal intensive care teams on service in the NICCU provide complex, multidisciplinary treatment for more than 600 critically ill neonates per year.
Referral Center
The most challenging neonatal disease conditions are transported to us for care from neonatal intensive care units throughout the greater Los Angeles metropolitan area, Southern California and other states such as Nevada, Arizona and Hawaii. The patients are brought by ambulance, helicopter and fixed-wing aircraft. Examples of the complex cases transported to us include:
Medical and surgical conditions associated with complications of extreme prematurity  
Persistent pulmonary hypertension of the newborn requiring complex cardiopulmonary management and potentially extracorporeal membrane oxygenation (ECMO)
Preterm and term neonates with congenital heart disease, often having multiple other congenital anomalies
A host of general pediatric surgical and surgical subspecialty conditions affecting the newborn
Infants with very rare diseases
Due to the complexity and critical condition of these cases, a carefully orchestrated and structured multidisciplinary approach is required and practiced under the direction of the on-service attending neonatologists. Two board-certified attending neonatologists, two neonatology fellows and several residents and neonatal nurse practitioners provide care in the NICCU during daytime, while an attending neonatolgist -- with or without a neonatology fellow -- and a resident cover the unit during the night.
Extracorporeal membrane oxygenation (ECMO, or "heart-lung bypass"), as the only remaining life-saving treatment modality, is provided for the most critically ill neonates in this NICCU. We run one of the largest ECMO programs in California.
Treatment of neonates with this level of complexity and disease severity can only be performed at an institution like Children's Hospital Los Angeles, where the intellectual, medical, nursing, ancillary and general institutional infrastructure and multidisciplinary representation are available to support the needs of these tiny patients with extremely complex medical and surgical conditions. The NICCU is equipped with the latest technology and the newest treatment modalities to provide the highest level of neonatal intensive care possible.
Associations and Certifications
The Newborn and Infant Critical Care Unit (NICCU) is a designated California Children's Services Regional Center and is affiliated with the Keck School of Medicine of the University of Southern California. The NICCU at Children's Hospital is the recipient of the 2014 ICU Design Citation Award, which is co-sponsored by the Society of Critical Care Medicine, American Association of Critical Care Nurses and the American Institute of Architects Academy on Architecture for Health.
Our neonatologist attendings are board-certified, paneled California Children's Services providers. In addition to providing state-of-the art clinical care, the faculty are nationally and internationally recognized for their involvement in basic, translational and clinical research and medical student, pediatric resident and neonatal-perinatal fellow training.
Medical Team
The NICCU utilizes the around-the-clock services of an integrated team of specialists that provides comprehensive diagnostic and therapeutic services ranging from noninvasive procedures to complex surgical techniques.
NICCU Team Members
Board-certified neonatologists
Dieticians
Pharmacists
Respiratory therapists
Subspecialist Care Providers