L.A. Fathers Program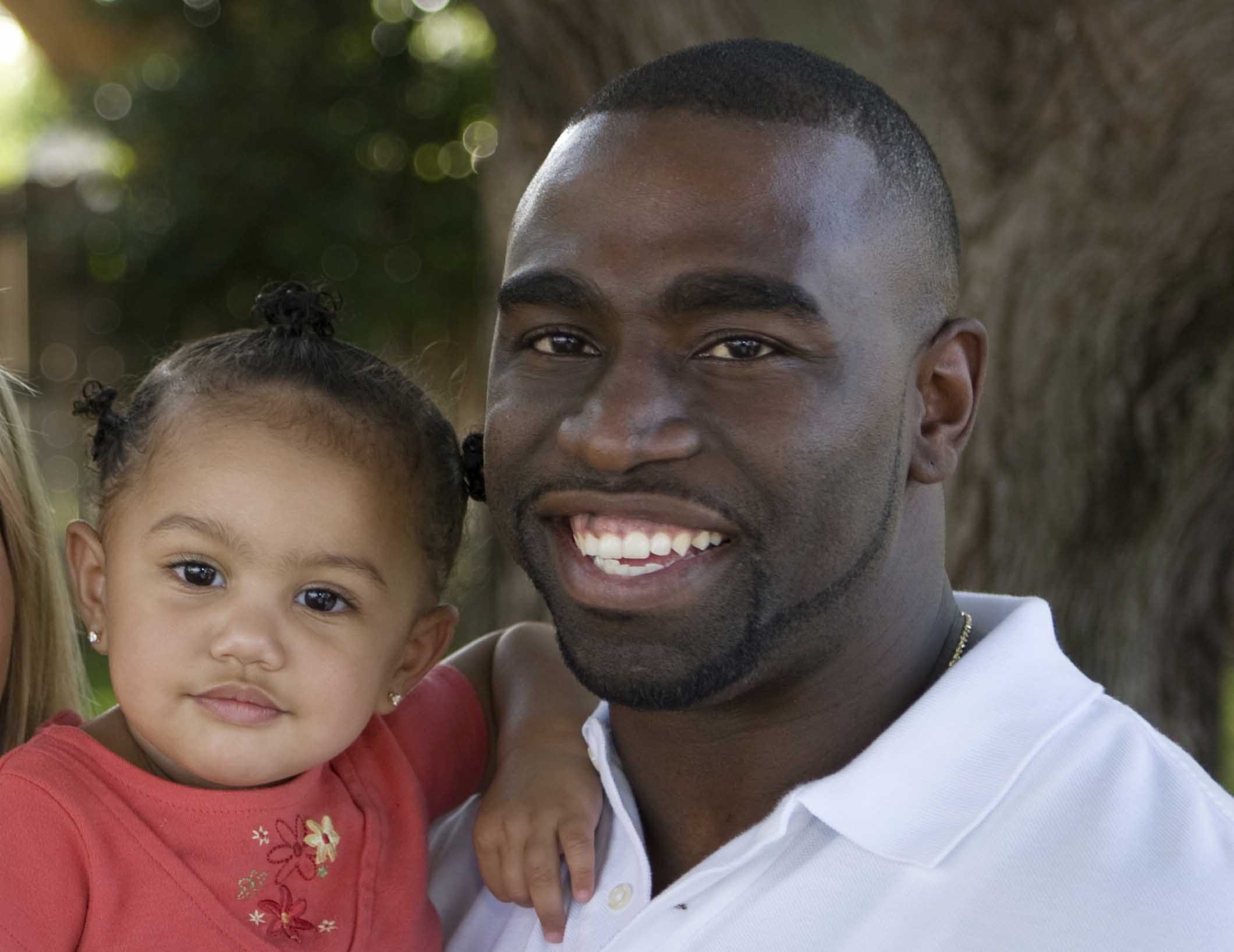 About the L.A. Fathers Program
Project NATEEN in the Division of Adolescent Medicine at Children's Hospital Los Angeles, in collaboration with Echo Parenting and Education, Managed Career Solutions (Work Source) and Peace Over Violence, is proud to present the L.A. Fathers Program.
Located at the Adolescent Medicine Building at Children's Hospital Los Angeles, our fatherhood program encompasses a variety of services and workshops which include:
Case management service
Job training and placement
Healthy relationship workshops
Domestic violence prevention
Parenting skills
Other referrals to community resources
These activities are designed to foster responsible parenting in order to empower young fathers to become active participants in their children's lives.
Qualifications
Fathers between the ages of 15-25
Fathers, stepdads or father figures
Interest in improving relationship with the child(ren)'s mother
Resident of Los Angeles County
How to Get Involved
Contact our support staff
Attend weekly workshops
Young Fathers
Young fathers experience high rates of poverty, unemployment and low educational achievement. Many young fathers are not actively involved in their children's lives, are unemployed and unable to contribute to the financial support of their families and lack healthy parenting skills. Young fathers are not well served by parenting and relationship programs that are designed for adults or designed for young mothers.
To address these needs, the L.A. Fathers Program offers:
Ten-week parenting education groups for young fathers and ongoing support groups for graduates of the parenting education series
Eight-week Healthy Marriage/Relationship groups addressing partner communication, conflict resolution and active family decision making
Job training and placement
Case management services to link youth with project and other supportive services
Food bank (weekly)
Public transportation allowance (tokens)
Approximately 250 young fathers will be served annually through this project.
These two L.A. Fathers Program advertisements were recently featured on Fatherhood.gov, which is part of President Obama's Fatherhood and Mentoring Initiative.
English Language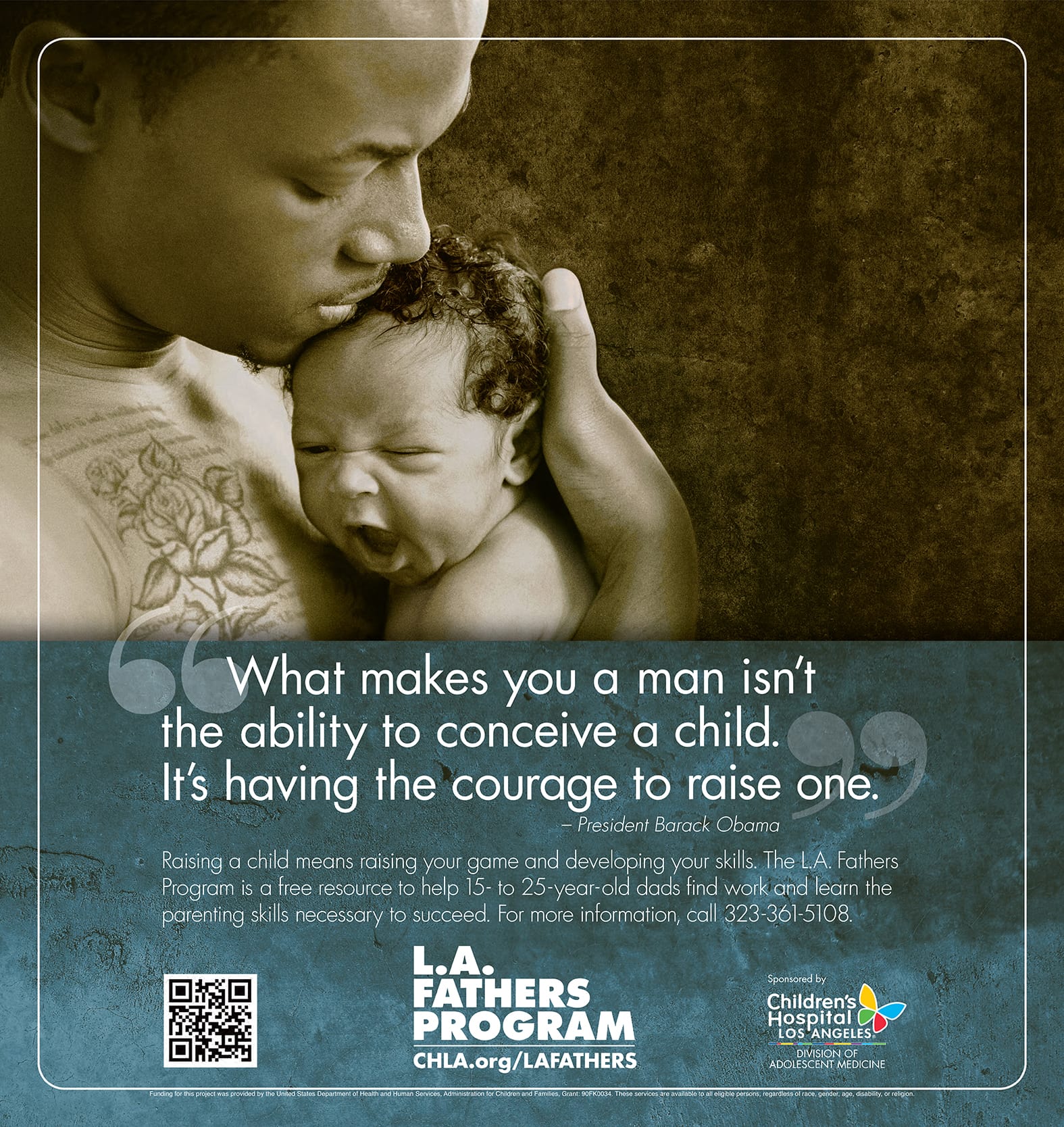 En Español